Location:
Cost: $80
Time: 4 hrs
Class Scheduling: On-Demand, 1:1 or private group (up to 4 maximum) email to book
Equipment: None! Boots are recommended to protect ankles. Your own gloves, and helmet (snowboard or similar) are a plus for comfort.
All courses start with an introductory lesson. This is a 2-4 hour ground lesson where students get introduced to a paraglider and paragliding equipment. Students will get a chance to experience some basic forward launches off a low hill or just in a field. This is a chance for students to ask any questions they have and get a feeling for if they are a good match for paragliding.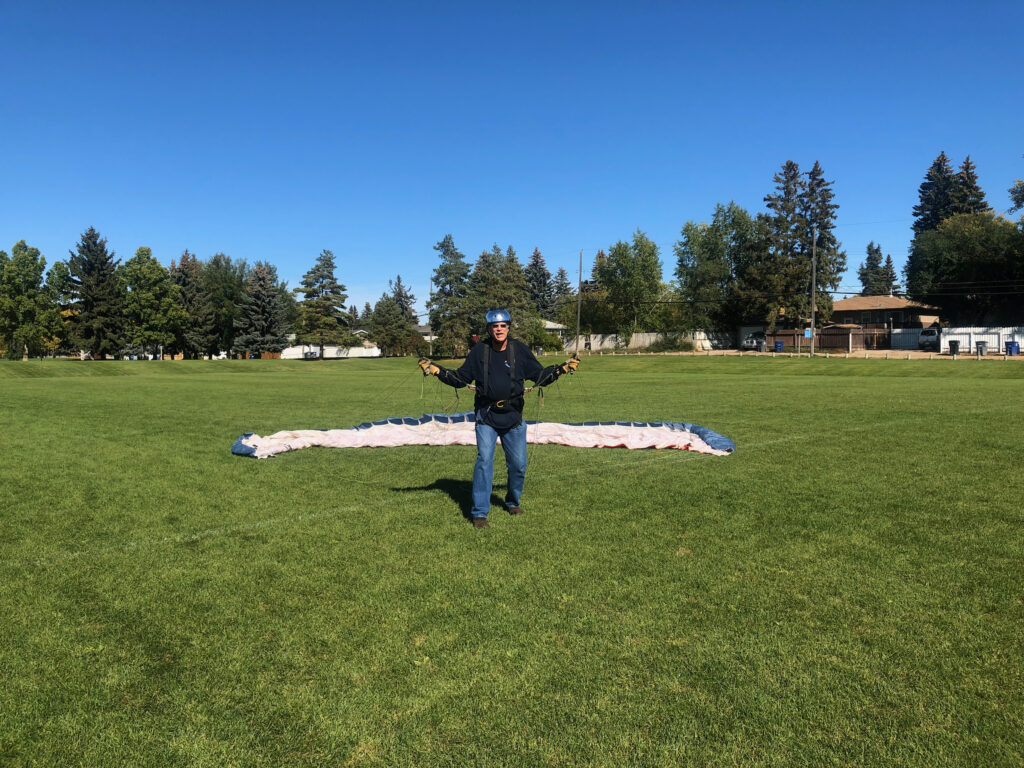 Unfortunately, due to the limitations of our training location, it's not possible for students to experience more than a momentary amount of flight during this lesson. In future we hope to offer a tandem flight experience as part of our introductory lesson.
On completion of the introductory lesson students will have an understanding of what paragliding is all about and what the demands of completing a full training course will be.