Our novice course is designed to take students from no knowledge to independent flight. It covers all of the practice and theoretical skills needed for foot launched and tow launched flying.
Location:

Training Hill
Training Tow Site
Classroom

Cost: $12001
Class Scheduling: On-Demand/Per student, maybe 1:1 or small group
Time:

Practical: 12-15 4hr days
Theory: 2-4 2hr lessons

Equipment:

Boots
Gloves
Helmet
Appropriate Novice Glider2
Appropriate Harness2
Appropriate Reserve Parachute2
1 If you take an introductory lesson with us and then decide to take a novice course, will receive the cost of the introductory lesson as a credit towards the noice course.
2 At this time Prairie Paragliding has limited training equipment and cannot accommodate all sizes of student so we do need students to purchase gear near the start of their training. If purchasing new gear is a concern, let us know and we will work with you on alternate arrangements such as finding used gear. Please don't purchase discount gear from unknown parties as it may be stolen, unsafe, or otherwise unacceptable for training.
This course covers everything a pilot needs to know to receive their HPAC P2 Novice Rating. This training is broken into 2 phases to match the HPAC ratings system:
Phase 1
Students will again start out in the training field, focusing on perfecting the forward launch skill they experienced in the introductory lesson. They will subsequently be introduced to forward kiting. Once achieving competence with these skills, the course will relocate to our training tow site where students will learn how to forward launch under tow, ultimately achieving a low towed flight.
Students will also complete a basic ground school, preparing them for the HPAC P1 written exam. Students must pass this exam, and demonstrate acceptable launch technique to advance to the next stage of training.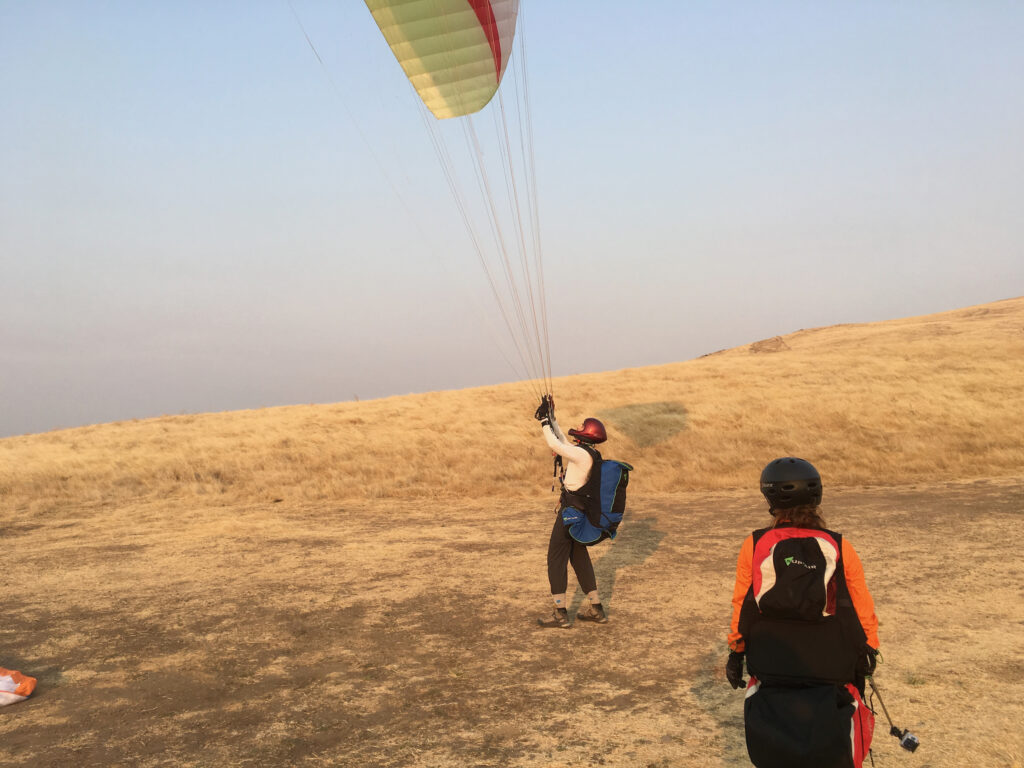 Phase 2
Once the student has completed Phase 1, they will begin experiencing actual flights and developing additional flight, launch, and landing skills, including: reverse launching, ground handling, inflight glider control and turning, inflight speed control, conditions management, and emergency procedures.
Additionally, students will develop further knowledge of aerodynamics, weather, risk management, flight rules, and towing theory.
At the completion of training students will have demonstrated skills all skills required to receive their HPAC P2 Novice rating, and have the theoretical knowledge to complete the HPAC P2 knowledge test.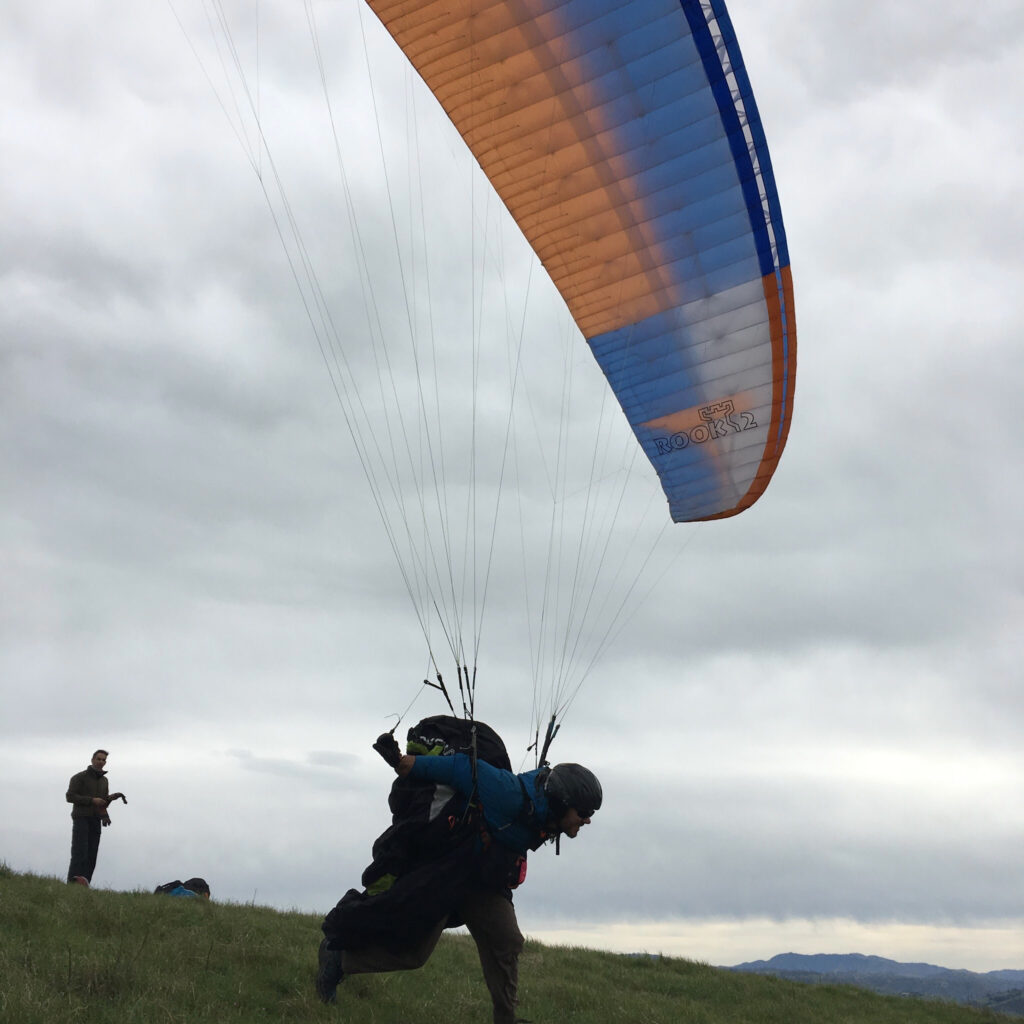 Different students require different amounts of time to complete all of the required training. Although most students only require the listed number of lessons, some students will require more and some will require less.
To track progress Prairie Paragliding uses the HPAC P1/P2 Training Logbook, where students will receive sign-offs as they complete the required skills. This also allows students to visit other HPAC instructors to complete different parts of their training.